Sale!
The Slimmest On-The-Go Monitor
Description
ANNIVERSARY SALE–ONCE WE REACH 500 UNITSALES, WE WILL BE INCREASING THE PRICE BACK UP TO $78.00!!
Overview
Only 4.5mm thick.
1.89lbs Weight.
Work with all laptops via USB-C/HDMI.
Work with PS4 / XBOX One / Nintendo Switch.
Three different modes of angle available.
Built-in battery & speakers.
Turn Android smartphones into working stations.
15.6 inches, 1080P/4K, touchscreen.
This is one of the most lightweight and compact on-the-go external monitors available today. At under 2 pounds, it is easy to store and travel with. It's available in 1080P and 4K high definition versions and this 15.6" monitor promises to boost your productivity by up to 50%. This is notable for its super slim 4.5mm profile and makes the perfect travel companion. Just plug into it with USB-C or HDMI and you're ready to work with the convenience of double monitors wherever you are!
With USB-C and HDMI ports, it can satisfy your daily screen needs on the job in every situation. A slim and compact extension monitor that serves as your business and personal travel companion.
Stay Productive, Stay Energized
These days a lot of people prefer two monitors on their desks. This is a super slim 1.89 lb. monitor, perfect for turning your laptop into an optimized desktop, but in a much more compact way. Wherever you go, you can always stay productive and on task.
Play Your Games On Big Screen​
Wherever you go, simply plug in your gaming console or smartphone and start running your favorite games. Your games become larger, more detailed and easier to play.
Turn Your Smartphone Into A Laptop​
Your smartphone* is an incredibly powerful computer. By connecting it to this monitor, you can do everything you can do on a laptop—and more. With desktop-class browsing, access to office applications, games, and email, the possibilities are limitless.
Use anywhere
​​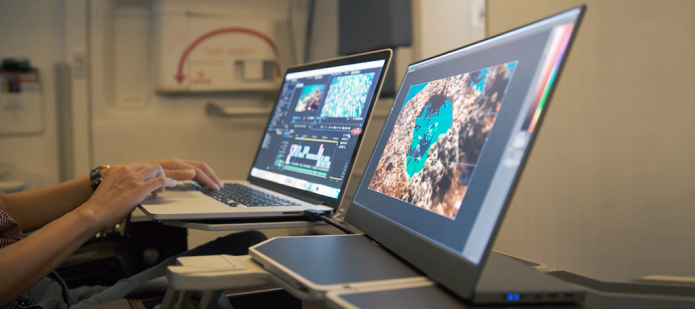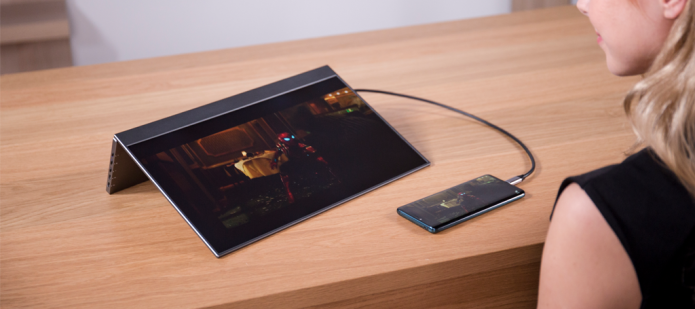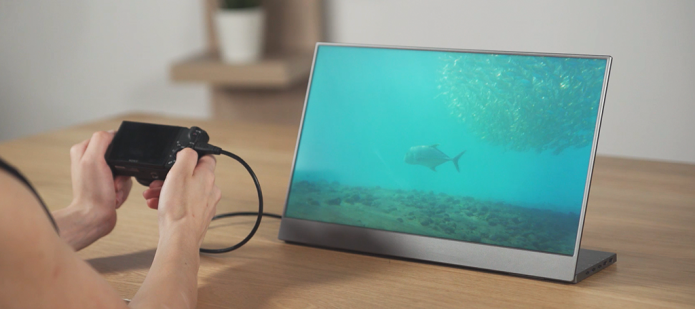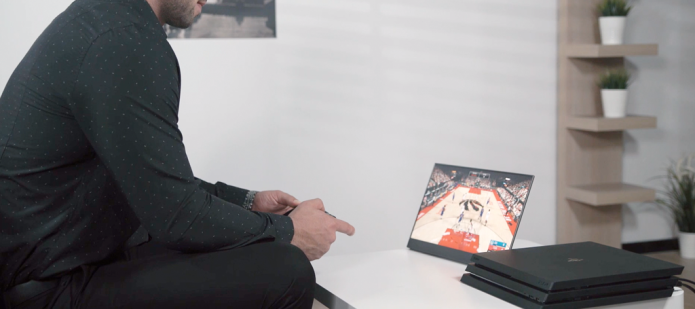 You can connect the monitor to a laptop so that you can have a dual-screen setup to use at home or on-the-go. Or connect it to your smartphone or game console when traveling. It's basically a big Surface Pro without a computer or a tiny TV without a tuner.  Even share the screen with a colleague when working remotely. It's a great way for colleagues and remote teams to collaborate, share and increase productivity.
Portable 
With an ultra-slim 4.5mm profile, this monitor is ultra-light and ultra-portable. Traveling with a monitor has never been easier.
Built-in Battery
Its on-board 3000mAh battery delivers a solid three hours use-time between recharges.
Extra Efficient 
Type-C fast charging brings convenience and efficiency to your life. this monitor has two USB-C ports, one for PD charging and one for video input. The monitor touchscreen works only with USB-C.
One For All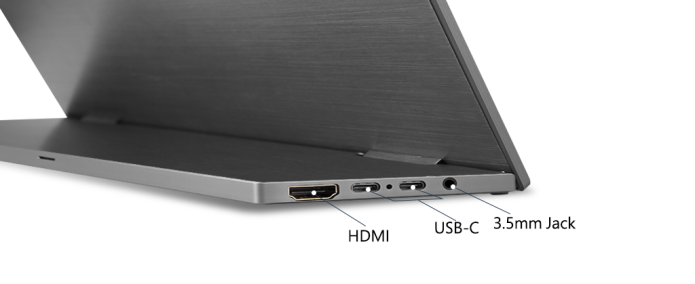 ​
Simply plug in Type-C/HDMI port, and you're all good to extend your screen to the monitor. Laptop, iPad, smartphone, PlayStation4, NTD Switch, Xbox, you name it.
Landscape Mode
It broadens the view and assists with multi-tasking. You can either extend the monitor to create more productive desktop space or mirror the monitor to share the screen.
Portrait Mode
It stretches out the view for document reading, coding, and other extended applications.
Studio Mode
Lay the monitor down flat for a more comfortable watching/writing/drawing position, or when it's time for entertainment!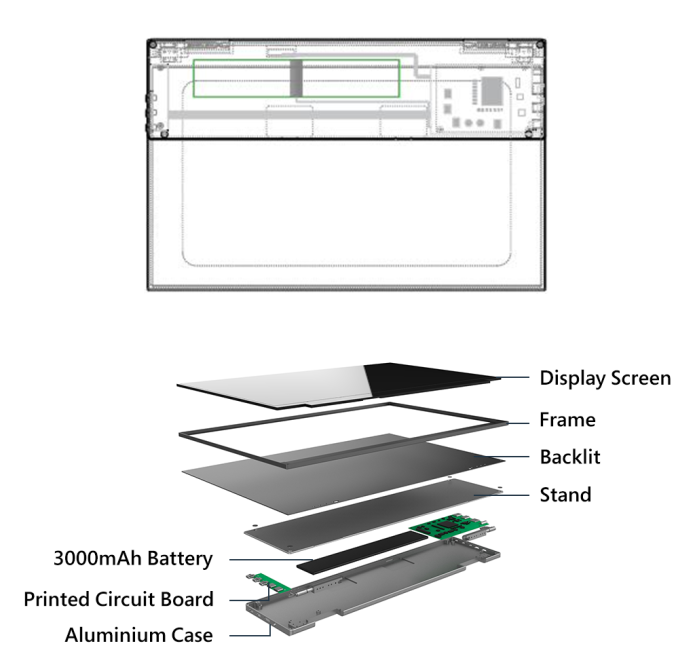 TECH SPECS
Screen Size: 15.6″
Thickness: 4.5 mm
Built-in Battery: 3000 mAh*2
Resolution: 1080P & 4K
Landscape Mode: Yes
Portrait Mode: Yes
Studio Mode: Yes
Ports: HDMI, USB-C*2,USB-C*2,
Connection: Laptop, Smartphone,Switch, PS4 and others
USB-C PD Charging: Yes
AFTER-SALE SERVICE
We offer 100% satisfaction guarantee, 40-day back money guarantee and 2-year warranty.
We have 24/7/365 Facebook Messenger and Email support.
Shipping takes 7-15 Days depending on location.
SALES ENDING SOON