Lightest Ebike Kit
$120.00
Description

Lightest is the most advanced and light ebike kit to give superpowers to your bike, quickly.
It's designed for high performance and for longevity.  The system can be installed on any bike adding approx. 4 Kg – 8 lbs ( including the battery) .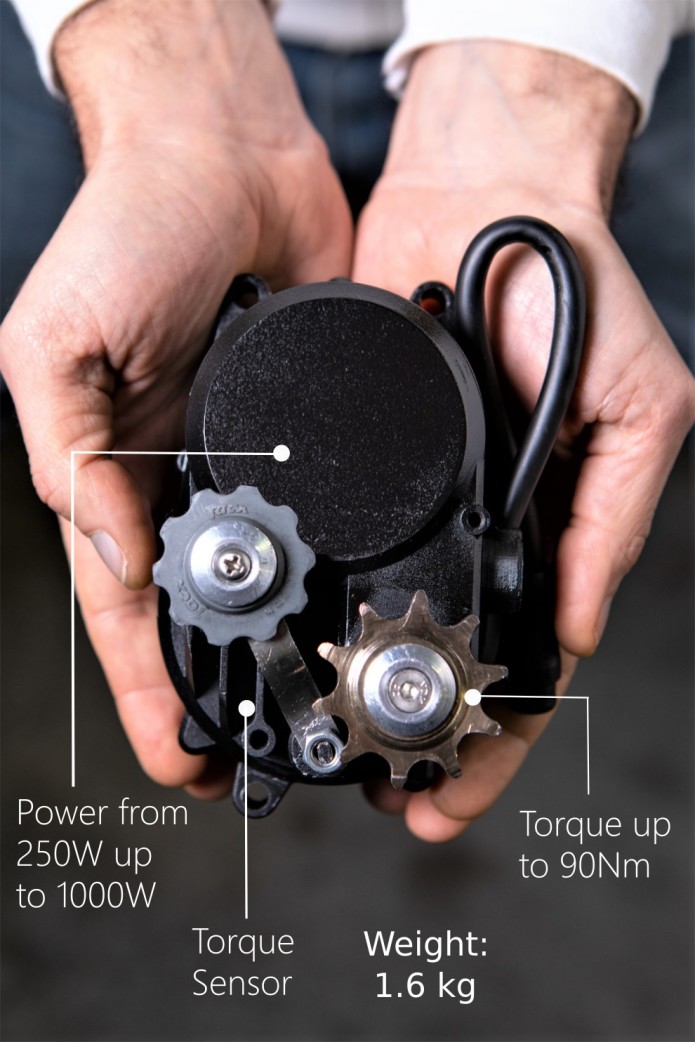 Since our last crowdfunding campaign in 2017,  we've delivered the BEST ebike kit to thousands backers, which greatly appreciated our systems for their staggering torque and impressive power.
We were also frequently asked for a lighter and low cost kit. Since we don't like compromises, we accepted the challenge of designing a high performance and light ebike drive, which is super affordable. And, of course, we wanted to manufacture it in Italy.
The result is a state-of-the-art ebike drive system, smart, with industrial design, giving you high performance and a perfect integration with your bike.
We're super excited to announce that we're ready to bring this high-tech beauty out to you.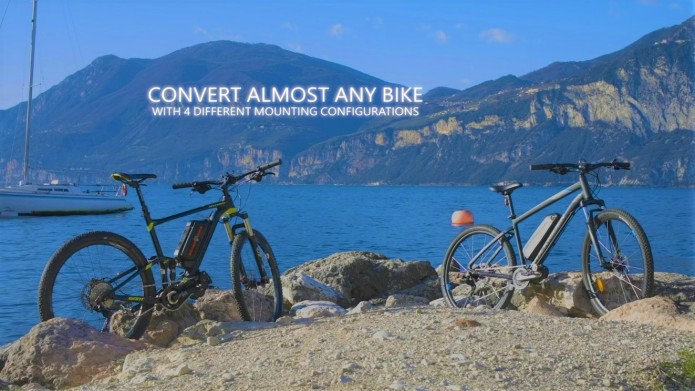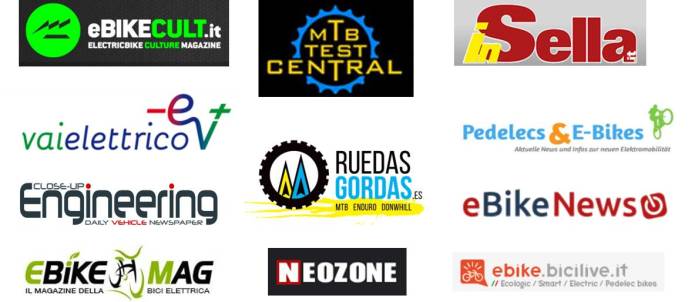 Light… well the Lightest
The Drive Unit only weights 1.6Kg (3.5 lbs). It's the lightest electric bicycle mid drive motor on the market. That's the weight of a bottle of water. That's awesome because you keep your bike agile in the trails, you can carry your bike with less effort on the stairs. or while loading it on your car… Or simply when you decide you want to pedal without assistance for a bit!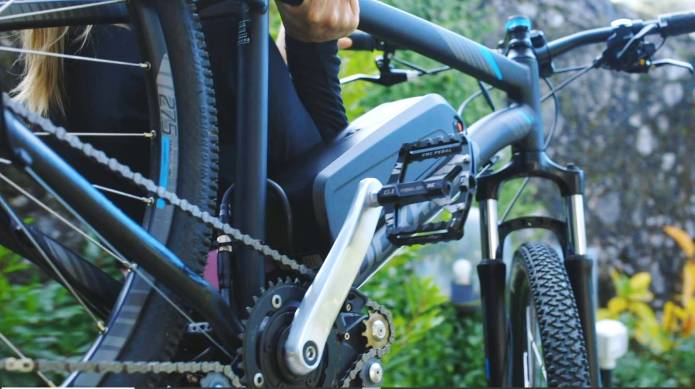 High Performing
Don't trade off performance for lightness: you can have them all. Power up to 1000W, equivalent torque* in excess of 90Nm (66 ft/lb).  Result: a 1.6Kg motor can tow a van ( see the following video).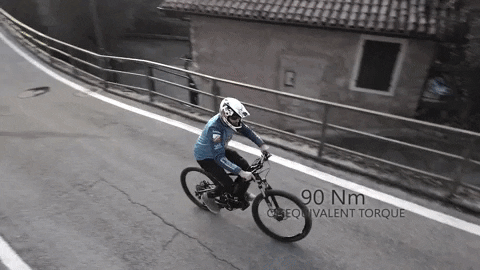 Mid Drive Motor
Mid drive motors are superiors comparing to hub motors because can take advantage of your bike shifter. That allows them to deliver more torque at the wheel (depending on the gear) and, for that reason, they're more efficient uphill. Just as you, pedaling with the right gear.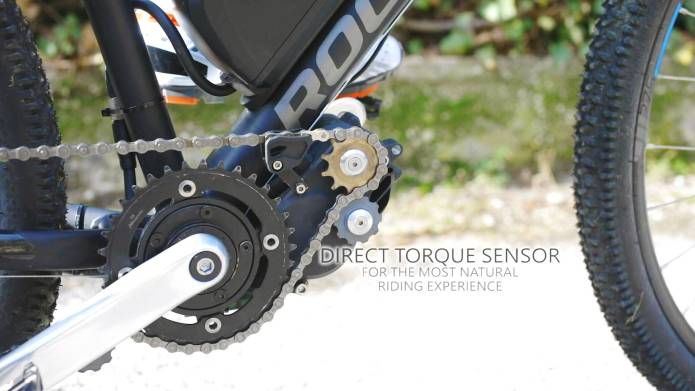 Silent
In this video you can appreciate the motor sound during operation. We left the raw footage so that you can compare the sound of the rope against the wheel with the motor sound.
Torque sensor for a natural feel
Direct torque sensing system gives you true feeling of the bike, making the ride a very natural experience.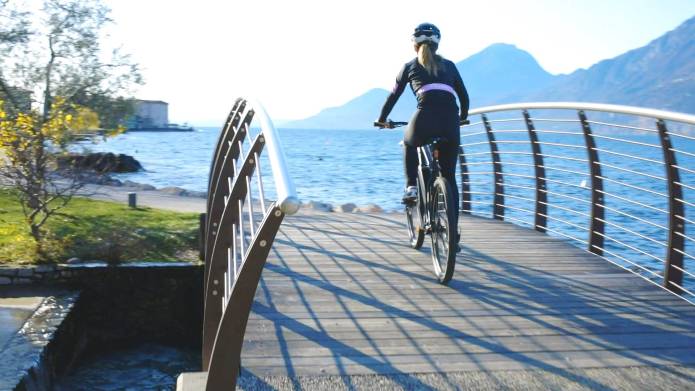 Smartphone connected 
You can connect your system with your smartphone with two different configurations: standard ( see display section) and Superhero ( see Superhero app section).  The standard version allows you to visualize and control the assistance with your Heart Rate. The Superhero will unlock a world of possibilities.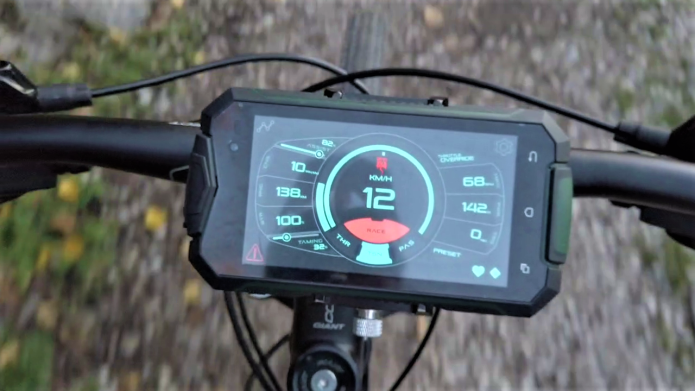 Outstanding Ground Clearance
Improved capability of overcoming obstacles without damaging the motor.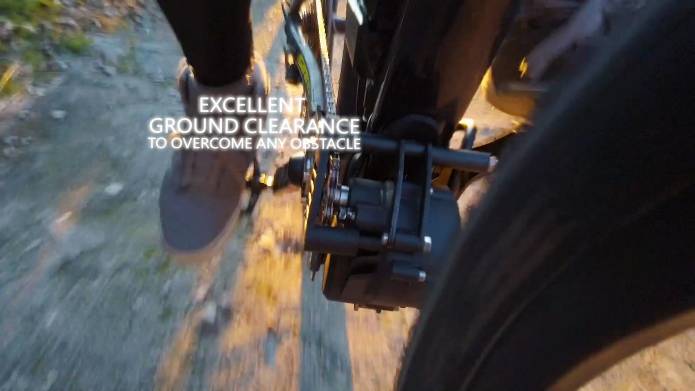 Heart Sensor Assist
With the HRM feature, just set the BPM you'd like to keep and the assistance level will be adjusted automatically to keep that on track. See video in the display section.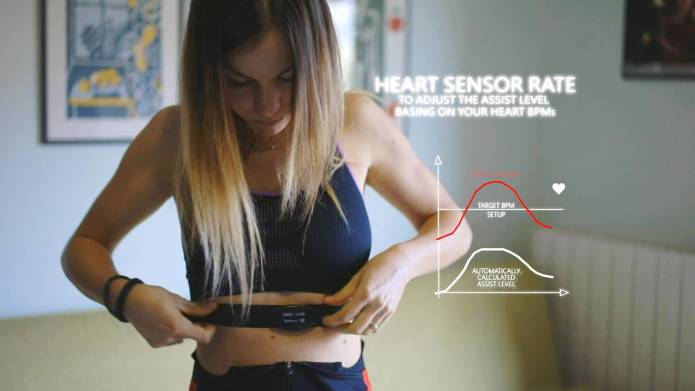 And much more!
Extremely Compact
Overall dimensions are 85x90x128mm (3,3 x 3,5 x 5 inch); That allows a clean installation on your bike for a motor that fits in one hand.

Retrofit kit or OEM component
You can install the Lightest e-bike Drive Unit on your existing bike to make it electric.Otherwise, if you own a bike company, you can create a custom frame for seamless integration. We can provide adapting plates to match the motor with existing OEM frames made for the most common ebike motor brands.

Durable
In order to get such a weight reduction, we use premium components. Aluminum alloy shields with extra-large cooling fins for optimal heat dissipation, case hardened steel gears, premium silicone steel to name a few.

Quick Release Take the motor off in just 5 minutes: only two bolts lock the motor in place. Use your motor when you feel it and take it down when you want to. With two sets of mounting plates you can power alternatively two bikes. If you use two chain quick links, you'll do it even better!

Independent drive pinion
Gives you the opportunity to have different transmission ratios between human power and motor power. In addition the inner freewheel will give you ZERO DRAG when OFF.

Perfect chainline
Keep the same chainline as on your original bike. You won't have any problem with bad alignment or chain that falls off.
Easy and quick installation
Converts your bike into a pedal-assisted bicycle in few minutes.
Wide Battery choice
Pick the battery you deserve! They are ranging from 250Wh up to 840Wh, from 30 up to 180km (from 19 to 112 miles) and are made with premium Samsung cells.You can choose between different configurations: bottle battery, rear rack or backpack!See the dedicated section below for details. After selecting a perk, you can upgrade your battery in the checkout section.
Anti-theft Lock 
(Superhero version only)
You can lock your system with your smartphone so that it will be useless if stolen. Your unique PIN number will make you the only one to control it.
KERS – regen braking 
(on request)
The system will be able to use the braking energy to charge the battery. This will be possible only with fixed gear on internally geared hubs.


What's included in the Lightest kit:
Lightest Motor with controller;
LCD Display;
Crankarms and Chainrings;
Crankarms' locking screws;
Motor mounting plates;
Long screws and nuts;
Spacers;
Battery support locking screws;
Wheel sensors and wheel magnet;
Battery compact support;
Battery ( in different sizes : 250Wh, 550Wh, 670Wh, 840Wh);
Gummy frame protection for the battery mount;
Battery lock keys.
Battery Charger ( power depending on the battery version)
Tools not included , but necessary to perform the installation:
15. Allen Wrench
16. Allen Keys' Set
17. Bottom Bracket remover
18. Crank remover