Sale!
Description
Reach your optimal performance with the power meter, the most advantageous cycling tool at a price we can all afford.

A power meter is a measuring tool that can be placed on your race or mountain bike. It tells you – through your bike computer or sports app – how much force your legs are producing real-time during your ride. Knowing your power values will help you improve your performance in the short and long term. With a power meter, you can learn how to dose better, increase your distances, outperform yourself or others and experience even more fun and progress as a race cyclist, mountain biker or triathlete.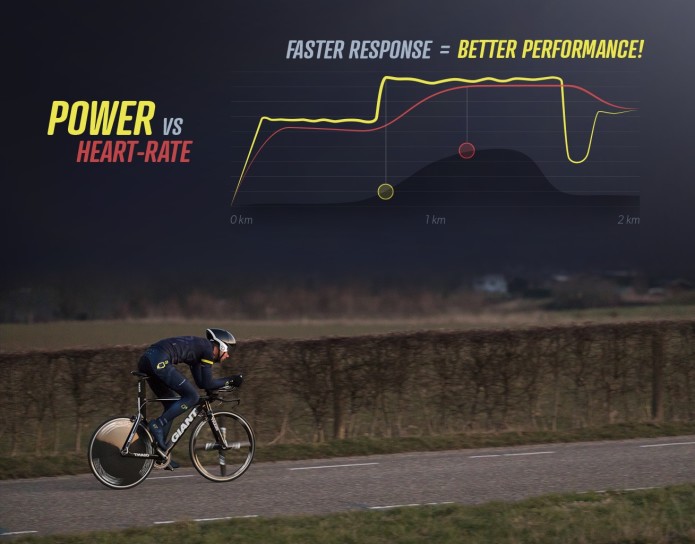 Power meters exist in all shapes and sizes at varying locations on a bicycle. Unfortunately, every location comes at a trade-off in compatibility, ease of installation or price. Generally costing upwards of $400, a power meter investment is mostly attractive to professional cyclists.
This is here to change that.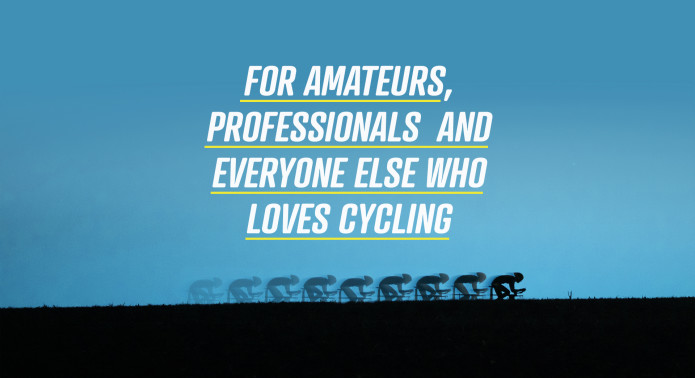 It all started with us being passionate cyclists who wanted to buy a well-functioning power meter. Since they cost $400 and up, we expected a perfect product. However, all of them had major disadvantages in areas like compatibility and ease of installation. Since we are also product designers, we became curious… is it theoretically even possible to create the perfect power meter at a good price?
We are happy to report it is.
With this, everyone gets to enjoy all power meter advantages combined in one product at a breakthrough price. It's easy to install and swap between multiple bikes. It is also available in two separate units that track left and right leg power independently, so you can see if your legs are performing the way you want. It stays functional on dusty roads and its waterproof casing protects the technological core from rain and splashing water. You don't have to replace any expensive bicycle parts, as you simply screw our power meter in between the crank arm and pedal. It's compatible with all race and mountain bikes.

The power meter is a single unit that gets installed between the crank arm and pedal. We created the option to order two separate power meters, one for each side of your bicycle to measure leg power independently. One unit weighs just 29,7 grams and houses a strong and light titanium adapter. An advanced low-pressure molding technique ensures the power meter is waterproof and dustproof. The colors are customizable to fit your mood and personal style.

Power meters are able to measure force because of a 'strain gauge' they contain on the inside. A strain gauge is a miniature device that measures strain on an object or surface. Zoomed in, the strain gauge is placed on the surface of a measurable object. When force is applied, the object bends slightly, which changes the length of the strain gauge. This causes a measurable change in its electrical current, which is then calculated and sent as a power value by the meter.
There are different types of strain gauges. Typically, the ones inside power meters are hand-glued, causing every power meter to be different from the next. They must therefore be compensated by extensive calibration and complex software. This makes power meters difficult to mass-produce and expensive and shows why some – who underestimate these complexities – do not succeed!
Our thin film strain gauge is of an entirely different caliber. Instead of being hand-glued, it requires no human interaction because it is directly deposited on the surface of the part, molecularly bonded and trimmed by laser. All our strain gauges are exactly the same when they come out the production process. It's a revolutionary technology used in situations with zero error tolerance, such as in medical, military and harsh environments.
THE POWER METER VS OTHER POWER METERS
So, how did we do it? First, we analyzed the different types of strain gauges that cause the typical high price of power meters. Second, we did an inventory on the drawbacks of each placement location on a bike. Third, we researched which benefits cyclists are actually looking for when deciding on a power meter. Putting these three factors together, we arrived at the following comparative matrix.

The team put effort into designing a device that is easy to attach and detach on your bike. We did this because as cyclists, sometimes we swap bikes for different terrains and conditions. With our power meter, you can always swap bikes without saying goodbye to its training benefits.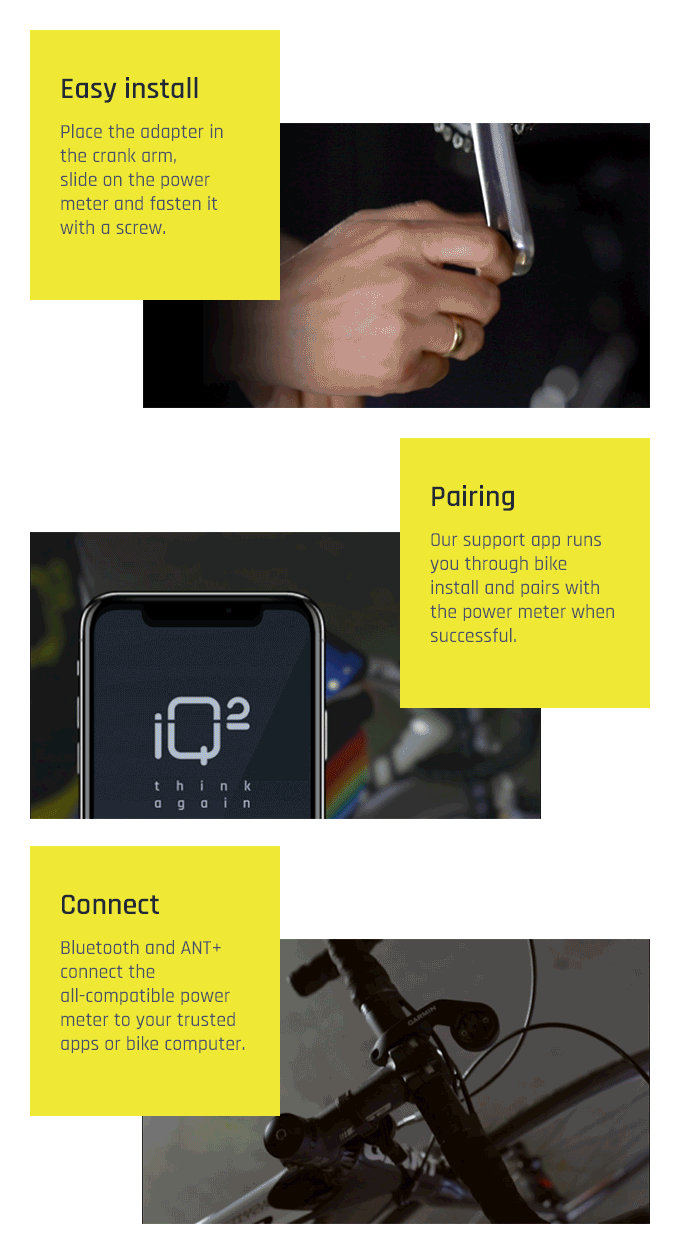 It has taken us various cycles of theorizing, designing and testing before we arrived at our final product. Our power meter is a joint effort product developers and electrical engineers and our production specialists abroad. In this year and a half process, we managed to identify our final manufacturing partners in The Netherlands and England. Upon a successful Kickstarter campaign, we are ready to move ahead and prepare production  quickly and efficiently. This way, we'll be shipping in no time.

See what cyclists said about the power meter.